premium seafood distributor
From the crystal waters of New Zealand, to the rough waters of Alaska, to the sustainable sturgeon caviar farm in Italy, to our oyster harvesters coast-to-coast, we pride ourselves on sourcing the best products for our community.
---
Motor City Seafood Company is southeastern Michigan's fresh seafood wholesaler. Our products are delivered straight into Detroit, allowing us to offer some of the freshest fish that the area has experienced. Offering select premium, sustainable seafood, we pride ourselves on keeping focus on our quality products and our customers.
Motor City Seafood Company is HACCP certified and is conveniently located minutes from Detroit Metro Airport and also along the myriad of expressways, linking our facility to reach our customers around metro Detroit, downtown Detroit, Ann Arbor, Grand Rapids, Kalamazoo, and surrounding areas. Our deliveries are made via refrigerated truck and all products are packed to ensure the freshest fish possible.

Our portfolio of fresh seafood has been carefully selected through thorough research of the fisheries that we represent, to ensure the most sustainable, traceable and quality products possible. It is of the utmost importance to us that our customers are receiving all natural products
with no colorants, no hormones, no antibiotics, no antifoulants or GMO ingredients. We have vetted these companies to ensure that their feed, stocking density and fallowing practices are environmentally sound and
that they have been endorsed and certified by the major agricultural organizations.
Everyone we meet always asks, "how did you get into seafood"? Well, the answer is simple… as home chefs and avid foodies, we found a massive need in southeastern Michigan for fresh, sustainable seafood. And so the journey began…
Co-founders and husband/wife team, Matthew Wiseman and Staci Hayman have each spent 20+ years each in the restaurant industry. From humble beginnings of Matthew starting as a dishwasher and Staci as a server, we have each worked every facet of the restaurant industry and understand the needs of our clients.
Therefore, we operate 7 days/week, offering our chefs the flexibility in ordering by morning hours and process fresh to order.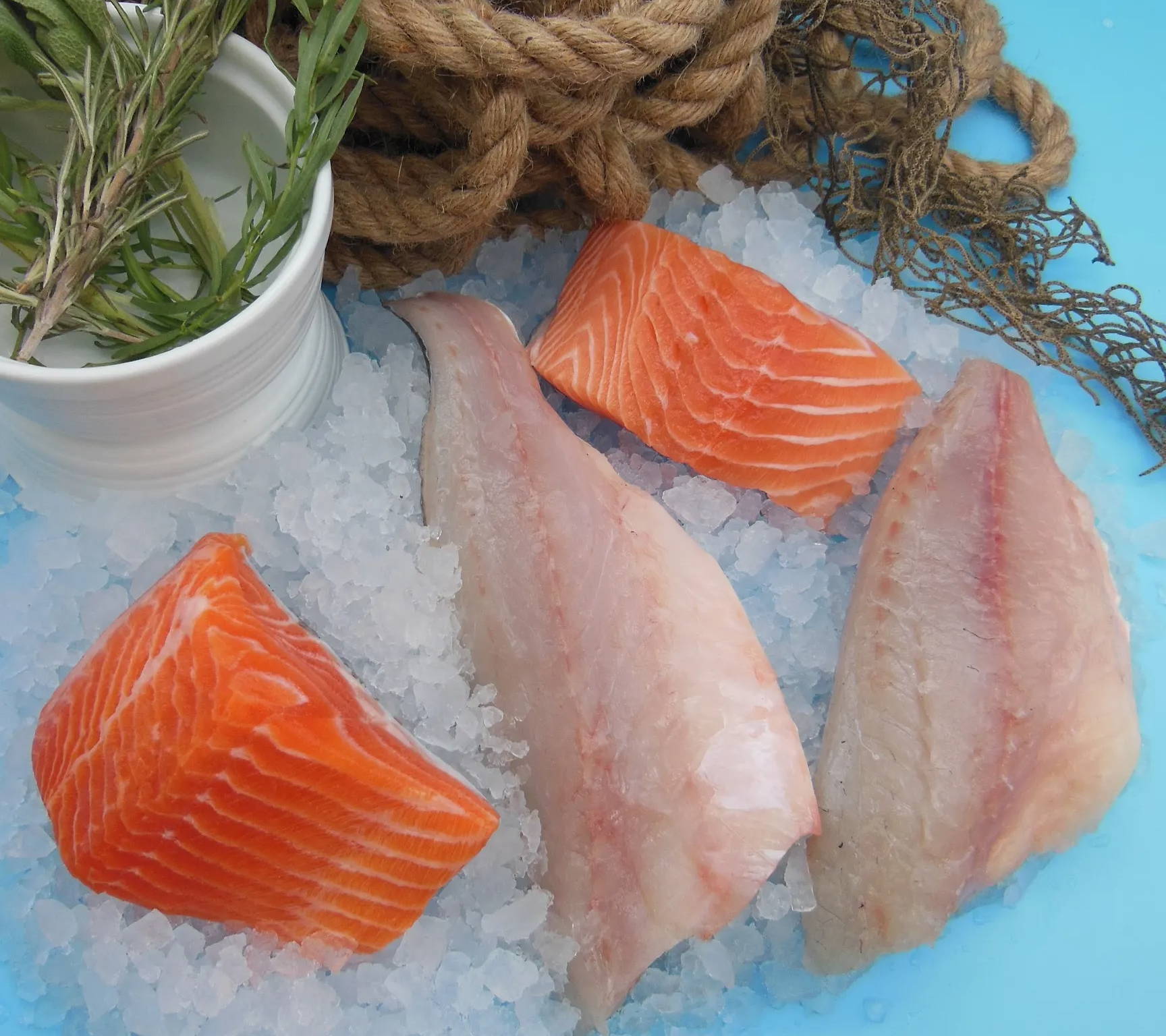 For updates on new products and promotions, please join our list!